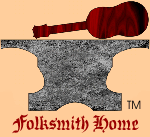 January 15, 2011
BIG ANNIVERSARY! 16 years ago today I moved to San Francisco! I came here in a big rainstorm. On the plane, the pilot announced that the 49ers had just won against the Dallas Cowboys. Cheers from the passengers! A good way to start my SF adventure.
Well, I have to move again. Yes, after only a year. Why? Because my housemates got tired of listening to my music! That's it, for real. It started tentatively, with my downstairs housemate saying she'd been having trouble sleeping, and could I please not sing in my room past 6 PM? Use the little room next door instead? The one with no ambience, no view, no purple walls? And then, could I not play music at all on Sundays? I told her I had to practice cello every day because I had a recital coming up, but I would use my practice mute, which cuts the decibel level considerably, and she probably couldn't hear me at all. But three days later, she told me she could, and that she thought I'd agreed I would skip Sundays. No, not really. So now I go out of town on Sundays, but without the cello. And I do sing in my room past 6 PM. (I don't think she has trouble sleeping.)
So I put an ad on Craigslist saying I'm a musician who sings, plays guitar and cello, good acoustic music, I'm easygoing, neat and clean, love animals, like to party with good people. You want a creative person in your home? That's me! So far, no reasonable responses, and beaucoup spam. I do have a temporary place to stay, where I can sing and play as much as I want to, but with limited storage space. So (sigh), that means back to Public Storage. So I'm throwing out big chunks of my life again. This is good. I threw away a whole box full of notebooks without even looking at them! Well, they were only little notebooks, but they may have been full of juicy tidbits of brilliant ideas, or so I thought at the time I jotted them down in my altered states. But they're gone with the wind, and I really don't care. The bigger notebooks, the journals, I do hesitate to toss. I should at least skim a few before I let them go.
But books – almost all of them. And there are dozens of CDs and old tapes that I feel ready to pass on. And my Halloween and Easter tchotchkes, my old medical transcriber, and maybe a third of my costumes, even. I'll feel so much lighter! So I guess this is a blessing, really.
And through all this, I'm putting my performances on hold. I did sing at a birthday party jam the other day, and that's always satisfying – relaxed, nothing at stake, just creative and fun. I can drink and toke and not worry about forgetting lyrics once in a while, whereas when I do a gig I never partake. Gotta stay on top of those lyrics! Anyway, I'm looking forward to playing at Nirvana again. The last time was my birthday, December 9th, with the Apollo Jazz guys, a swing band, and they were cookin'! We had a good crowd, I brought a birthday cake decorated with red & green Christmas lights, and we all had a great time. And afterward, I went out dancing with a friend and got invited to a terrific New Year's Eve party. Where I sang one song and danced my ass off! One of the best birthdays I've ever had.
But now, back to the reality of managing STUFF. And finding a new domicile. Is there anybody out there in San Francisco who wants a creative person in their home?
Happy New Year,
Constance

November 11, 2010
Okay, it's done! I did the show, the night before Halloween. A few friends, several regular diners, no cover charge. In the future, we'll charge, but this was the first time and not everyone there was coming into the room for the show. A little nervousness on my part, but not much, as I felt pretty comfortable in that space, surrounded by trees. It's a beautiful patio, perfect for music. I sang the "Streetcar" songs, starting with "I Love That Buzz and What It Does" – Blanche's ode to alcohol -- as well as one for Stella, "Down and Dirty, Nuts & Bolts Need" – in which she tells Blanche why she stays with Stanley. And one for the Flower Woman, who spooks Blanche when she says, "Flores para los muertos!" over and over again. The song is called "Flowers for the Dead," and for that one I put a purple shawl over my head and carried a basket with fake flowers.
These songs are intended for a street theater presentation called "Streetcar on the Street." It's really just songs for the women in "A Streetcar Named Desire," which will be presented in short scenes when we find a good spot on the pavement somewhere. I did a costume change, and started the second half of the show dressed as Blanche in her "mad scene" – just before Stanley rapes her. I sang "Nobody Dances," which I call Blanche's Lament. In it she laments how nobody dances very close to her, or very long with her, or very far with her. My favorite line in the song is "I knew it all would come to this/But not that this is all there is!"
And then, "I Don't Want to Live Here Anymore," which is a suicide song. Very Brecht-Weill. After that, I continued with my non-"Streetcar" repertoire, including "Frances is a Lady," about a trans woman, "Comin' Thru the Back Door," and ending with "The Dark Angels," a song about how we all mirror each other's dark sides. Perfect for Halloween!
And for a review and photo of the event, here's a link! Enjoy.
October 26, 2010
Well, folks, I figure it's time to revive my blog from its long vacation! It's been over a year, and I've been moving, settling in, rethinking my strategy of how to live the rest of my life. Out of the dream, into the world – an increasingly scary place, to be sure, but I chose to live on this physical plane, and here I am, so I might as well make use of it.
So I'm starting a new show, "Castro Cabaret." I've been a fag hag most of my life, so why not start in the heart of gayland? I found a good pianist on Craigslist, and I'm creating a show with him, a cabaret of mostly my songs, at a cool restaurant in the heart of the Castro named Nirvana. The owner was enthusiastic when I suggested the idea of starting live music there. So I stepped out of my fantasy and I'm making it real.
Actually, it was three whole years ago when I first walked into the place, on Halloween, wearing my Sheena, Queen of the Jungle costume. I had a pair of pants that look like real snakeskin, and I stuffed them with paper, fashioned a head with jewel eyes on the end, and wrapped my "snake" around my waist, with the help of a wire attached to a "tree" which was part of a Carnaval costume from years back. I'd always wanted to be Sheena, a character I remembered from a comic book and TV show from my childhood. I wanted a real snake, but I'd been told years ago that if I rented a real one, I'd have to drug it, and I thought that would be very unfair to the snake. So I made one, and it looked pretty damn good! Anyway, I asked the owner way back then if I could sing there, and he seemed open to it. But I never went back! Yet another opportunity I never followed up on; I'm amazed at how many people I've known have said the same thing.
But a few weeks ago, I got the urge. I thought, I want to do this for Halloween! I just had to do something different this year, something other than going to a lame party and getting drunk. So this show is the night before Halloween, which is the big local Castro Halloween scene! The one without the bridge-and-tunnel crowd that ruined what used to be the annual Halloween celebration in the Castro. So the Saturday before Halloween is the local celebration, which is terrific. And this year it's the night before actual Halloween, which makes it even more exciting!
So I'm going as Blanche DuBois, singing my songs that I wrote for "A Streetcar Named Desire" as well as the other favorites, such as "Marijuana Madness," "Dinosaur Blues," and "Comin' Thru the Back Door," which always get 'em. That was a big favorite in Rehoboth Beach, Delaware, where once a year I sing it at a gay bar there. Actually, two of the four verses in the song are about straight couples!
Okay, it's late and I've got to get my publicity out tomorrow. I'll report on the gig next time. It's good to be back!
Cheers,
Constance
July 11, 2009
RAINBOW BRIDE RETURNS
For the last time, perhaps. I've been doing this for a long time, folks. Carnaval, too. I absolutely LOVE it, this dancing in parades. But I'm itching to move on in my life to something more -- well, mature? Disciplined? Sophisticated? Prosperous? The last item, definitely. I've been without a job for a few weeks now. Got laid off from a caregiving job because the elderly man I was caring for once a week (so his wife could sleep through the night) is now sleeping through the night. It turns out that saw palmetto is the culprit. I'm happy for her, and for him, but the only thing I've been able to do to keep body and soul together is help my girlfriends organize their files. My friend Linda calls it "personal assistant." At least it has a name that sounds somewhat important. Like the Jennifer Hudson character in "Sex and the City" -- the movie, that is. And it helps to see that other people are even more disorganized than I am.
Actually, I'm not that terribly disorganized physically. I do have a rather neat room. A purple room. I even got purple flowers two days ago, what I call "corporate agapanthus." Meaning, I stole them from Kaiser Permanente. I only took five flowers, from an obscure strip of their property. Nobody will notice, I assured myself. They look like fireworks, purple blossoms bursting out away from each other. So I saved about $6.00. That's what I usually pay for flowers at Trader Joe's, though I sometimes get them for free from the weekly food giveaway at the Y.
But I digress. Ah, yes, dancing in parades. Carnaval was as lovely as always. I dressed in an old costume from Carnaval Past, only this time with a huge green snake around my waist. I had found the snake on top of a small newsstand a few months ago -- stuffed, not alive. I do love live snakes, though, and once I got my picture taken on the street in New York with two boa constrictors around my shoulders -- $1.50 for one, $3.00 for two! My green snake has a cute face with a red tongue hanging out. And lo and behold, the snake and I appeared on the KRON-4 7:30 news! My friend Linda called to tell me. I had seen the news story earlier, but had turned it on a few seconds too late and just missed seeing myself. But I found it on the Web the next day. I was on for about three seconds, right at the beginning. Famous for 3 seconds! Fun.
The Pride Parade was fantastic this year, but then it always is. The weather was perfect, totally sunny with a gentle, cool breeze. I wore my usual Rainbow Bride costume -- long white skirt and bustier top with a veil made of strips of rainbow-colored tulle, with my "Dreams Come True" banner across my chest, and danced alongside and behind the Out of the Closet thrift shop truck. I filled a pink bag with condoms to give out, only I didn't throw them at people like confetti. I went up to the crowd and shouted, "Okay, who are the horniest people here? Who's gonna really use these? If you take one, remember, you're making a commitment!" There were the usual eager young men and women, but you'd be surprised how many elders grabbed 'em. Now, that I like to see. I know I'll never lose MY libido; that's what Venus in Scorpio is for.
And again we had Leonardo, a super DJ from L.A. With a music mix like no other. He is truly an artist. Great dance music. He said he loved watching me dance. What a compliment, coming from him! We were number 149 this year, so it was a long wait before we moved out into the crowd, but it was worth every minute. After the parade, we each got $20 worth of "Closet Cash" to use at the shop. Last year I bought a beautiful long forest-green Betsey Johnson dress -- a real prize. (You do know Betsey is my most favorite designer, don't you?)
Well, next year we'll see if Rainbow Bride is still kickin', or has finally faded away into the costume closet. In the meantime: Opera! Yes, I've been going to the opera the past couple of months. All this time I didn't realize I could get a ticket for as little as $15! So I bought three. "Porgy and Bess" was my favorite. I had no idea there were so many songs in it -- we only hear the same most popular ones. What a show! I was totally enchanted with the production, and the songwriting -- I've always loved Gershwin, but I didn't know he used three lyric writers for this. It was a totally rich experience.
Then there was Tosca, which I enjoyed, but wasn't as excited about. I'd never seen that one either. I went with my friend and musical collaborator, Dan Guaraldi, so that was nice. Then I went alone again to "La Traviata." It was done in 1920's period, which is my favorite fashion era, and I absolutely loved it. I dressed up in Art Deco style, as I do whenever I have an excuse.
Then, of course, the 4th of July. This year I dressed up in red, white and blue as always, caught Lavay Smith at the Fillmore Jazz Festival, danced for Mal Sharpe's band at the Savoy Tivoli, then went down to the Waterfront Festival and danced for several musicians, ate a hot dog and ice cream cone, missed meeting Linda where we'd agreed to meet but ran into her just before the fireworks started. She's uncanny, that girl. She gets me to places I wouldn't go to on my own, and I know that's good for me. So she gets a special mention here -- actually, three mentions.
Anyway, it's been a good summer so far. I even got a couple of chances to sunbathe and swim at Terry's pool. And I will again. I'm determined to have a REAL summer, even living in San Francisco.
You have one, too, okay?
Summer Cheers,
Constance

June 1, 2009
All right, folks, I know it's been over six months since my last entry. I took a sabbatical, okay? Truthfully, I love writing, and I wonder myself why I don't write more often. And that includes songs. I can't answer that right now. I just know I'll be writing more often now; I really needed that sabbatical.
Just got back from another New York visit. This time I had a gig in the city, then another one in Ithaca with Bill Ring. We hadn't sung together in years, and it was really nice to do it again -- and we had a bass player named Joe who works in a band with Bill (and a hot chick fiddler named Twy). I'm glad that Bill is performing again. I'd been wishing he would get his act together for quite some time, and he has. I'm hoping I can hear them all together next time I visit, probably in August.
The gig in the city was terrific. We played at Gizzi's, a cool coffee house in the Village, a happening music spot these days. Peter Pasco, a consummate songwriter and guitarist, went on first, accompanied by bass and drums and his girlfriend, Judy, who has the voice of an angel. Then he backed me up on guitar for my set, and the third set was Don Turner, a rock guitarist and songwriter, a friend I hadn't seen for 15 years! He actually found me on MySpace a few months ago, and arranged the gig. One of his songs in particular, "Still" -- a beautiful ballad -- just blew me away. I've got to get a recording of it. Also, Jay Byrd did a couple of his songs with a terrific steel drum player backing him up. Quite a treat. But the real surprise was the money. My friend Paulette worked the room with her red hat out and collected -- for my set alone -- $74! Never in my musical life have I ever gotten anywhere near that sum from a pass-the-hat gig! So I gave Peter $25 and took home $49. Truly amazing. But the room was filled, and another friend, Marlis Momber, a professional photographer, showed up and took lots of pictures. Hopefully, we'll do this again this summer, as I'll be going back, probably in August.
The California special election happened while I was away, and I didn't vote! I've ALWAYS voted, only this time I didn't. I played hooky from the election. So did a lot of other people, I'm told. I don't blame them, and I don't blame me, either. It was just too much. Too confusing. TOO MUCH! We all needed a break. But, as usual, the rich get richer...You know the drill. The Reagan legacy lives on, and on, and.....
Yeah, the same people are in control. They get the money, and the kids get their schools trashed and all our social programs get cut, and they close the state parks, etc., etc. Can't raise taxes on the rich; they'll just go somewhere else, and then we'll lose all the jobs they create, and -- wait, we ARE losing jobs. Hundreds of thousands of them! And it really doesn't look as though anything is going to change for the better real soon. Sorry, folks, I'm just not all that optimistic about our new president and our new congress and our new prospective woman Justice. The wheels are moving too slowly, and I'm not sure they're moving in the right direction for now.
I do, however, believe that eventually things will change for the better, but only when enough human beings on this planet become enlightened. I mean, Buddha-like. I've actually met or come close to a few of them. But for now, the world is being run by the young, immature souls. It's as if we're all in a big karmic school that encompasses pre-school all the way through graduate school, and the 3-year-olds are in control. And they have GUNS!
But what the hell, it's all a dream, anyway, right? That's what the Wise Ones try to tell us. There's a wake-up date sometime for each of us, and then we'll know what it's all about. As for now, if only I can get myself to write another song, I'll be pretty darn happy. I won't let the world get me down. I'm actually having a pretty good time most days, when I'm not down on myself for not being perfect. Y'all know what I mean, don't you?
Glad to be back,
Constance

October 2008
Okay, here I am again, two months later. And it's fall. That word has many connotations for people these days, as in fall of the stock market, fall of hopes of a comfortable retirement, fall of unrestrained capitalism. I'm not going to try to comment much on all of this, as I'm a real dummy when it comes to economics. As a matter of fact, I just ordered another book from the library. Can you guess what it is? You got it: "Economics for Dummies"!
Anyway, I never feel ready for fall -- the seasonal kind, that is (the other falls I've been expecting for ages). I love summer, even though I live in San Francisco, where summer is a kind of a joke. It's actually more summer now than it was in July. Or August. So I spent as much time as I could over the bridge in Marin, where it's really summer, and took two and a half weeks off to go back East, where it's also really summer in summer.
Had a good time in New York, as usual. This time my friend Bea was visiting her daughter on Long Island the same week, and we carried out our plan to spend a whole day in the City together, doing New York things. We went to a modern art exhibit at the Jewish Museum, walked through Central Park and ate hot dogs, took a ride on the Staten Island Ferry, had dinner in Little Italy, and went up into the Empire State Building. And what a fiasco that was! It took an hour and a half just to get up there! Now that the Twin Towers aren't there, everybody goes to the Empire State Building again. We were herded like cattle in three separate lines on three floors. Going through security was worse than a crowded airport. Then they took everybody's picture as they went through, so Bea and I stuck out our tongues when they took ours! Oh, yeah, it was worth going; the view, of course, was terrific. And it was nighttime, quite spectacular. The whole day was really quite special. VERY New York.
Then I went to see my sister in Maryland, and she and I went to Dewey Beach, Delaware, where the guys -- her ex and two other friends -- had secured a really groovy beach house for a week. We do this every year, and it's really fun. This year the weather was better, and the beach was really nice. In the evenings we watched the Democratic Convention and ate the BEST seafood. The only glitch was, I didn't get to sing at Partners, as I have for the past two years. I got there too late! I thought they'd be open till 1 or 2 AM, but they closed before midnight. Last year it was a Saturday night, earlier in the season, and this year we went later, just before Labor Day. On a Thursday night. Too bad; I always enjoy that place.
A really nice moment, though, was when my sister Amy and I went out to the beach at twilight and scattered the remainder of my mother's ashes on the sand and surf. Then Amy went for a swim while I stayed on the beach, and she shouted out, "Let's dance!" And we did, she in the water and me on the sand. We had participated in an ashes ceremony on my mother's church grounds in May, with my other sister Jane, but we decided we just had to save some for the beach, as my mother always loved it so. When we were kids, she saved money every year so we could spend three weeks at the beach in August. And we took her there every year in her last days, right up to the end.
Another really special moment was when I connected with my two best friends from high school, whom I hadn't seen in something like 20 years. We met for lunch and spent 2 1/2 hours together. They are the same wonderful people they have always been, and it was great to be reminded of that. I'll see them both again in December for sure.
Yes, I had a really good vacation, and did my best to extend it when I got home, going out to San Anselmo and hanging out at my friend Terry's pool, drinking gin and tonics and eating Trader Joe's hors d'oeuvres, which I've done as much as possible over the past few months. Oh, and Terry and I went to see my cousin Mariah in "Tony 'n Tina's Wedding" at Pier 39. It's a dinner theater event, a mock wedding and reception, full of crazy antics and lots of songs (that Terry knows all the lyrics to!), with full audience participation, which, ham that I am, I always love. My cousin played a bridesmaid who sang two songs -- very well, too -- and acted ditzy and looked really hot. We had a blast!
The "official" end-of-summer happening, though, is always the Gatsby Summer Afternoon, the big Art Deco Society event, which I absolutely adore. This year I wore a delicate black-and-white dress that my mother wore as a teenager! What an honor that was. I took my guitar, and went around to various little picnics and sang my Gatsby song. And danced, and met friends, who offered me a ride home, but I didn't want to leave that early, and figured I could easily get a ride to the Bart later. And, walking out to the parking lot, not knowing who I'd get a ride with, thinking, well, I'll just leave it up to Fate, I met a man......
But that's another story. Maybe.....
Till we meet again.....
Constance

August 5, 2008
Okay, here I am again, late as usual. The worst thing that's happened this past month happened the day after I wrote my last blog entry. I lost my glasses! In my apartment! I couldn't find them in the morning, and the next day, and the next, and -- THEY'RE STILL MISSING! Over a month later! I consulted my friend Marcia in Hawaii, who once found something for me that I'd lost, I mean psychically. This time she said, "I'm getting that they're in a pocket of something." Well, I looked in every pocket I own, combed my room completely two or three times, looking in every corner, nook and cranny, looked in my closet thoroughly, in all the pockets of all my garments and bags, the bathroom, the kitchen, the hall closet, even in the garage, though I know I didn't go down there the night before I found them missing.
Okay, I do have another pair of glasses. And I had cataract surgery last year, so I can see pretty well without them. But I have astigmatism, and the glasses I have are too strong to see my cello music with ease. So I really miss my good glasses! But if they've really disappeared into the ether, it's only an inconvenience. I am reminded how very lucky I am to have had the surgery! Somehow my cataracts evolved faster than my mother's, maybe a decade or more sooner, and I was able to have the surgery done at good ol' SF General, where I've always been treated with respect. And get this -- the bill for ONE eye was $14,000!!! But I only had to pay $150!!! That's San Francisco for ya, sliding scale for us poor artists. I never did get a bill for the second eye, probably because I got enrolled in Healthy San Francisco, paid for by a surcharge on restaurants. The thing about the $14,000 that gets me is: The surgery itself was billed at $3,000, the recovery room (an hour and a half) at $2,000, and the anesthesia -- which I was told by the nurse-anesthetist who gave me the shot that it was the equivalent of a Valium -- was $4,000!!! Is there something out of whack here? Go figure.
I'm considering paying a professional psychic to find my glasses for me -- as long as they don't charge more than a new pair of glasses!
And the best thing that's happened in the past month? I think my performance at the San Francisco Starlight Orchestra dance August 2nd. I sang three solos, including Alan Hall's brand-new arrangement of my song, "Gatsby Summer Afternoon." I think I sang better than I ever have with this band, and I deserved to, having worked on my voice lessons for over a year now. Finally something clicked -- my intonation improved, I'm singing easier, sounding better. And -- this is the clincher -- a fan, an attractive older man with a charming younger wife who's been around the early-jazz and Art Deco scene for years -- came up to me, pressed a bill into my hand, and told me how much he's enjoyed my singing over the years, and this was a tip in appreciation. I thanked him, went back to my seat, looked at the bill, and wow -- it was $100! That's definitely the biggest tip I've ever received! I went back and told him how grateful I was and that he'd really given me a boost, some real encouragement. I told him I'd been taking voice lessons and he said it really shows. So I feel I'm on the right track for sure! No more excuses.
I just had a thought -- maybe we get tips all the time and don't realize it. They're just in disguise. What if I saw everything that's happening to me as a kind of gift? Yeah,even if it hurts? That it's there to heal me in some way? Leading me to something better, even if I don't always see it? It may sound corny and New-Agey, but it just could be true. I think it depends on how I choose to see it.
Well, I somehow believe my glasses will return to me, probably when I least expect it. I'll keep on looking here and there, visualizing wearing them again, and maybe find that professional psychic. Anybody out there got a hunch? Just asking.
Cheers,
Constance

July 1, 2008
Well, here I am again, late as usual. Two more parades have passed by, with me in them, of course. The first was Carnaval, and this year I went as a sort of Mae West figure, in a slinky white lace dress with only flesh-colored panties underneath, a huge purple hat with a white ostrich feather, purple boa, and the infamous pasties. I say infamous because last year I wore pasties with my mermaid costume when I danced with Mo'Love, a contingent with a lot of kids and adults dressed as sailors and pirates. Well, this year I tried to sign up with them again, desiring to be a sexy pirate. (I was a sexy sailor two years ago.) They e-mailed me back saying that they were more of a "kiddie Carnaval" and that maybe I should join a more "mature" contingent. I got it: the pasties last year were too much for them! I had scared the kiddies. So I did indeed find a "mature" contingent, a group of Brazilian dancers. I fit right in. And the friend who invited me took some great pictures. And the band was great. And the weather was perfect. And this time I covered the pasties with purple glitter! Being in the Mission, it was, for the most part, a very Catholic audience, so I probably scared a few kiddies and upset some old ladies. But I like to think I helped some young boys become men! In spite of the Catholic Church.
The second parade was the biggest of all: SF Pride! I went, as usual, as the Rainbow Bride (so named because of the veil, with strips of colored tulle; check the Archives for her entry into the world), this time in a 1920's-style beaded lace dress that I thought I might someday actually get married in. Though I've pretty much given up that idea. Getting married at all, I mean. I'm passionate about marriage rights for OTHER people, but marriage -- wow. Let the others do it; I don't think I could handle it. Anyway, this year I made a purple banner that said, "DREAMS COME TRUE!" I held it up a lot, realizing that it was the most important part of my costume. I danced with the Out of the Closet Thrift Shop folks, as I did last year, alongside and behind their truck. This year they had a dynamite DJ, Leonardo, from L.A. Great mix. I tried to wave my banner for the crowds on both sides of the street, moving from one side to the other. Especially when somebody in our group was giving out free stuff (T-shirts, hats, and condoms). When you're performing in a parade, you DON'T want to dance right behind the guy who's giving free stuff out, because nobody will see you. It's truly amazing how absolutely CRAZY people get when anything is being given out for free! So I had to keep remembering to move over to the opposite side of the street, as sort of a consolation prize to the people who didn't get any free stuff. At least I could make sure they remained entertained.
Rainbow Bride also participated in the first full day of same-sex weddings at City Hall. I went to join my fellow Unitarian-Universalists to give out cupcakes to the newlyweds. What a happy scene! I attended a wedding of two gentlemen at the top of the stairs, presided over by my minister, Greg Stewart. It was just lovely, and afterward we shared a delicious rainbow wedding cake. There were weddings all over the place, applause breaking out on a balcony here and a balcony there. And a string quartet playing on the main floor. And lots of press people, and civilians like me, taking lots of pictures of the couples. Great fun, real sweet.
Okay, that's all you get for now. I'll be back, don't know when. And to you gay lovebirds: Y'all get married now, ya hear?
Love and Kisses,
Constance
May 20, 2008
Well, I suppose if I can get out one entry a month, that's a lot better than every FEW months. I don't write many e-mails, either. I'm still a Luddite, and the computer still feels unnatural to me. And some days/weeks/months, it's just hard to feel inspired, especially when you're not getting feedback. But that's my fault; I'm not reaching out very far into Cyberspace -- to you, whoever you might be, reading this.
But I did feel inspired yesterday, at the annual Bay to Breakers race. This year I decided not to sing on Hayes Street Hill, as I have been doing for many years. I wanted to "play hooky" and walk it -- in costume, of course. I wore a red sequined body suit with a ruffled "tail," red fishnets stockings, a fuzzy red fedora hat and 1940's-style red jacket with black tassels (which I lost along the way!). I walked almost the whole length of the route, stopping to dance for the various bands (not many at all!), including Groovy Judy, who was hotter than I've ever seen or heard her before. What a gal! Terrific performer, terrific band. She just never slows down for a second.
Great costumes, as always. I loved the Viking ship, and the salmon "swimming upstream," though this year I caught them at the end of their run, coming out of a bar. (They take the phrase "drink like a fish" literally.) There was a guy wearing shorts & T-shirt with the sales tags still on, Minnie Pearl-style. As I suspected, he told me he was going to take them back to the store the next day. We all gotta save money these days! Then there was the muff diver, a guy with two female legs in a V on his chest, with a tangle of plastic pubic hair between them, hungrily chomping away. And the nudies, of course, though I didn't see too many. One of them had a purple penis with a rubber band around it.
Lots and lots of beer, of course. I bought a couple, but also got some free, one for a sweet, robbin'-the-cradle kiss. And a free Screwdriver. When I finished that, I held out my empty cup at a group keg, one of the many traveling along. I thought for sure I'd get a hit from the pump. But one of the guys refused, saying, "We're not that nice." And that's not all. After that, he said, "We have beer in here, not crack." Now, even I couldn't have thought up a line like that! These jocks thought I looked like a CRACKHEAD? Wow. A red-sequined crackhead -- never heard of one of those! I guess that proves just how creative assholes can be.
Ah, but I got loads of approval to make up for that lame diss. I kept being surprised how many people loved my costume. Like, it wasn't CLEVER or anything; just hot, I guess. And when I got to Hayes Street Hill, I didn't miss Constance singing there, so I guess almost nobody else did, either. (Well, I would hope somebody would!) So I didn't have to feel guilty about playing hooky. One thing I did notice, though. The last couple of times I sang there, the crowd was thinning out by around 10:30. I know because I packed up and went to an 11:00 church service after. And this year, I passed that spot around 11 or so, and looked back several blocks later, and they were still coming strong at the top of the hill. So the race must have been substantially larger this year -- unless everybody was just slower, which I doubt.
But the whole event was a major up for me. It even made me feel as though there's hope for us humans yet. If we can keep on doing things like this -- get out, get in costume, revel it up like mad -- we may just survive the insanity that threatens to recreate the dinosaurs' fate (only this time from within rather than without!). There is just nothing like a huge crowd of joyful people being silly and fun. And you see? It got me writing another blog entry. Now, that's something.
Cheers, Beers, No Tears,
Constance
April 9
Can you believe this? A whole month has gone by! So much for my resolution to write a new blog every week. This time I'm blaming it on the day job. But I made a decision about two weeks ago. More or less, it's "Take this job and shove it!" Not that the job is so bad, but I'm just SICK of being exploited by greedy capitalists!!! After seven and a half years, and a 25% increase in the cost of living in San Francisco, we got a 3.25% raise! I'm through with this shit.
And what do you know? I got an e-mail a few days later from an old friend I haven't seen in 13 years saying she was coming to the Bay Area to give a presentation about BioPro, a company selling products that counteract the very serious damage being done by the high frequencies radiating from your computer, your cell phone, wi-fi, even your hair dryer! With a great multi-level business opportunity for anyone who wants to turn people on to this stuff. And who wouldn't, whether you want to do the business thing or not? The danger is very real, and the remedy exists. And the opportunity is there, for me and my friends. And you. I'll let you know when I get set up with it.
I just read a really good new book -- fun, and serious at the same time: "Helping Me Help Myself," by Beth Lisick. She decided to try a variety of self-help books and courses, all within one year, then write about them. There are some good tips in it, as well as some very funny scenes. It got me thinking about my life and death even more than usual. (Really? Aren't I always obsessed with these thoughts?) I realized it's strange that people are so afraid of death. When you really think about it, death is the one thing NOT to be afraid of. You'll be OUT of this insane world; it's LIFE that's full of horrors. Of course, if you believe in Hell, and you feel guilty, well......can't help you there. Try going to a Unitarian-Universalist church, and maybe you'll snap out of it. (Full disclosure: I'm a member of said church.) But really, I look forward to death. Not that I'm in a hurry; I want to accomplish some things, leave a bunch of great songs behind. Unfortunately, I believe in reincarnation, and I REALLY don't want to be a baby again, and have to go to school, get my heart broken, etc., etc. And from what I understand, you have to get pretty darn enlightened in this life to avoid that. And as much progress as I've made spiritually, I still feel a long way from enlightenment. But it'll be nice to have a rest on the other side, zip around on the Astral, zero gravity and all that. At least for a while.
Lately I've been thinking about my Dionysian nature. I realized that I am: a Dionysian woman! Yes, a woman who loves celebration, excitement, creativity. Has a hard time with routine. Can't stand being stuck; gotta keep moving, growing, changing. This is not easy when you're bogged down in the same old, same old. It helps to get into altered states at times, of course. But even better, to get stimulated by other people's creativity. I had a good day last week when I went to the Anna Halprin exhibit at Yerba Buena and watched a video of this wonderful 80-something legendary dancer get herself painted blue with twigs in her hair and hunker down in nature, describing her feelings to the videographer, talking about how "this old body is beautiful, like the old rocks." And it was! I decided to buy the video; it actually made me feel less afraid of growing old.
Then, after my Duncan dance class, I went to see my German voice teacher, Andrea Fultz, in a fantastic performance at the Red Poppy Art House, a warm, cozy room in the Mission filled with about 60 people. It was called "The German Projekt," and she sang a whole bunch of German songs with an incredible small band which included an accordion (one of my favorite instruments, by the way). What an inspiration that girl is for me! She's a great teacher and a great singer. She moved her arms around in the most beautiful ways, and I could see she was loving every moment of her performance. And the next day, when I was performing with the Apollo Jazz Band at Jelly's (Pier 50), I felt freer and more fluid than usual, daring to move MY arms more. I have no trouble dancing with freedom, but singing is another thing, and she taught me to be more free that way. Thanks, Andrea! And a thank you also to the five or six people who came as a result of the e-mail I sent; I actually made some money! Very encouraging indeed.
Okay, so I'll try to write more often, as I've said many times before. At least Bill Ring has been taking up the slack for me; he's been pouring forth with prolific prose. Maybe he'll even write another fine song again one of these days.
Cheers, no fears,
Constance

March 9
Well, they found my glasses! No actual apology, but I don't care, I've got mine, no $69 knockoffs. But this new prescription (to correct my astigmatism) allows me to see my music really well! The first prescription was too strong. These are just right, and I can play cello more easily now! That's a great blessing, believe me.
We had our voice workshop performance, at the Starbuck's with a stage, and it was really fun and I didn't sing perfectly but it was good for me and I'll get a DVD of the show. I was the songwriter of the group, and I talked to one of the barristas, Sandy, about playing there in the future. She told me she loved my song, "Mama, Does It Have to Be Tonight?" -- the one I wrote when my mother was in her decline. I had introduced it by saying here is a song that Baby Boomers can relate to. But Sandy is younger, and her mother has Alzheimer's, and the song had an impact on her. So it's not only for Baby Boomers after all.
Then last Tuesday I went to the new San Francisco Yoshi's for the first time, to hear Holly Cole, whom I have always thought was unique and terrific. She was fantastic, and I loved the new Yoshi's! I was really impressed. Unfortunately, I spilled a beer on a woman who was seated at my table! Well, what can you do but apologize and call for napkins? I didn't let it upset me too much; I was determined to enjoy the performance. And I took the opportunity to ask someone about seeing Holly after the show to ask if I can send her some songs. I did meet her manager and he gave me his card. And I stayed for the second set, which they'll let you do there if the second show isn't filled. While waiting in line, I met a nice young man named Anthony, and we struck up a lively conversation, and ended up sitting together, and he bought me a Manhattan. It was worth hearing the songs again. Holly Cole is truly amazing; there's no one like her. I bought her new CD the next day. I would be thrilled to hear her sing one (or more) of my songs!
Then Thursday was Dan Guaraldi's birthday, and after taking him and his folks to a nursery for him to buy geraniums, I ended up spending the whole evening with him after the folks left. I gave him two shirts and a little cheesecake, and he was more excited about the cheesecake than the shirts! He rented a weird fantasy movie, "Stardust," and we watched that. Not very good, though. Also, I thought it was a very gay movie. Dan didn't think so until a scene in which Robert De Niro appeared in a dress! After that, I took him to dinner at our favorite Chinese retaurant.
One more thing: Linda Lewin's interview with me just appeared in the latest San Francisco Folk Music Club newsletter, the Folknik. I wasn't expecting it to come out for another two months. We'll put it on the website soon. Now I'm feeling pressure to get more gigs -- "folky" ones rather than the early jazz -- though, as Holly Cole demonstrates, you don't really have to divide your music up into categories if you're unique and terrific -- so I'll do my best to be both.
Cheers & Beers,
Constance

February 24
Okay, so I've been playing hooky again. Heavy work schedule, bouts of fatigue, lots of great ideas and no place to put them at the moment. Excuses, excuses!
I took my glasses in to a new optometrist who had filled a prescription for me a few weeks before, to change to a new prescription. A week and a half later they called and left a message: "We have the lenses for your glasses. Bring in your frames and we'll put them in." I called back to say, "You HAVE my frames; I brought them in over a week ago." Well, it seems they lost my glasses! The two women who work there, Daisy and Violet (I swear), kept saying things like, "We've never lost a pair of glasses," and "IF you brought them in...." Nobody could remember having received them, and they were implying that I was lying, that I never did bring in the glasses. Then they offered me a pair of frames, but only if they cost $69 or less! I told them my frames were worth more, and the doctor himself said, "Used frames are worth nothing to us." Well, they were worth something to me! They lost MY glasses and tried to get me to believe they were doing ME a favor by giving me a cheap pair of frames! Violet was very bitchy about it; poor Daisy finally said, "We always have trouble when somebody brings their own frames in. We're never going to do that again!"
After an extended argument, I went down the street to my dance class. I told my teacher about it, and she said that often she has walked by the optometrist and observed people inside arguing. I can believe that, and I'll bet one of those people is Violet, every time. What a feisty bitch! And the doctor had been so friendly the first time I went there, that I thought, I'll tell my friends about this place. Well, needless to say, he's lost my business and any future referrals. What ever happened to "The customer is always right"?
I just needed to vent a little about that. I keep forgetting that the whole world is crazy and you can't expect sanity on this planet. If you find it anywhere, it's probably only temporary. This is not being negative, really; it's just being observant and practical. I'm very familiar with my own insanity and the insanity of the people I know, but not so with the insanity of strangers. I keep being surprised, but of course I shouldn't be.
I did another gig with the San Francisco Starlight Orchestra. It was lots of fun, as usual. At intermission I sang "My Funny Valentine" with part of the band and it went very well. I could have gotten a good recording of it (albeit on a small tape recorder), except that I had left the recorder on a table, and because it was intermission, the people at the table talked all the way through it. Oh, well, at least I know I sang on pitch.
I'm finishing up a performance workshop at the Voice Studio, which teaches Speech Level Singing. A great technique; I haven't mastered it yet. It's a fun workshop, eight weeks, and I just had a private lesson. It's a slow learning process, but I'm making progress. I'll be singing three songs at the performance on March 2nd -- at a Starbuck's with a stage! Haven't seen the place yet, and I never heard of a Starbucks with a stage. Should be a unique experience, for sure.
I'll try to keep up the weekly thing after this; I forget how FAST time goes these days! Even young people are saying that, I've heard. It seems the pace of the world is accelerating. I just hope I can accelerate my creative progress. I am feeling more positive, in spite of the insanity around me.
Till next week (I hope!),
Cheers,
Constance

January 21
Okay, so it's been more than a week. I'm moody, as most artists are, and sometimes I just don't feel I have much to say. But maybe a writer's real job is not so much what to say as how to say it. A good writer can make any situation sound interesting. But I'm a songwriter, and so I'm used to relying on melody and rhyme. I've written a few poems here and there, and I've enjoyed the freedom of not being tied to rhyme or music. But the song is really my art form.
I will say that I'm hiding aspects of my life that I'd like to share, but that would involve exposing certain people's privacy, including my own. And I tend to be a tad paranoid regarding the powers that be in the world. Well, it's damn scary out there! I just finished a great book, Paul Krugman's "The Conscience of a Liberal." A good bit of history of the last century in there, stuff I never quite understood before. Now I'm reading "Debunking 9/11 Debunking," by David Ray Griffin. Now, that's a real thought-provoker. I'll say no more about that right now.
Meanwhile, on the home front, the Queen Bee has been absent for a few days. I wonder if she's already burned out at her caregiving job, or if she's been given a leave of absence because she freaked out my roommate ("Altar Boy") big time. He went over the edge a bit. That's all I'll say about that, too. Anyway, because of what's been happening here, I've been wondering again just where I am on the Section 8 housing list. When I applied for it seven or eight years ago, I was number ten thousand plus. (For those who don't know, Section 8 is a government housing subsidy, on which you never have to pay more than a third of your income on rent.) Ah, to have my own place! But I'm not disabled and I don't have children, so I'm still waiting. As I said before, it's getting very crowded in this flat.
But I've been practicing cello every day, and getting back to practicing my song repertoire with guitar. I signed up at my church to donate my services as "party entertainment" for a silent auction. I wonder if anyone will respond. I tried to describe my song styles, and mentioned that my Christmas song, "Rejoice! The Season Is Upon Us!" was performed by the choir on December 23rd. (I got the recording of the service with the song in it, and they did a great job! Wish I could have been there.)
So I'm plugging away at my music, and performing occasionally. That's okay, but I sure do want more. I found a piece of paper from a fortune cookie the other day which said, "Focus on your long-term goal. Good things will soon happen."
Okay, my job is to believe it. And keep practicing.
Till next time,
Cheers, no fears,
Constance

January 09 2008 Blog
Wow. It's been quite a week. Big upheaval at home. My landlady, 91 years old, is failing bit by bit, another stroke, probably, in a wheelchair now. Her lovable dysfunctional family had a conference, and it was decided to bring in my roommate's niece, the only grandchild (of four children) to act as live-in caregiver. So she's moving in -- on my floor, the upper of this duplex, into the front room, which my roommate (hereafter Altar Boy, as the only remaining Catholic of the four kids) and I have used as our common room for 10+ years. Her mother is the one who tried, twice, to evict me, quite illegally, the last time a few years ago. I, of course, found out what my San Francisco tenant rights were, which are considerable, and was assured I can pretty much stay here as long as I want to. I'm calling the niece the Queen Bee, which I heard Altar Boy refer to her as.
Anyway, Queen Bee buzzed up the stairs and immediately took complete possession of our common space. Meaning I had to clear out all my possessions from the big walk-in closet I was given for storage. Now all my stuff is in the garage (which the Tenants' Union told me is illegal!). No problem, really -- that is, when I finally get the key to the garage that I've been promised, whenever that will be. But Altar Boy told me that the Queen is planning to renovate the whole flat -- that is, take over the floor! Apparently she's an obsessive neat freak, or a wannabe interior decorator, whatever. Fine with me, as long as I don't have to do it. (Actually, I myself have "taken over the floor" many times, John Travolta style, at clubs, parties, that kind of thing, doing my wild dance performance art. So I shouldn't begrudge her acting out her fantasy.)
Well, everybody's talking about Change these days, so I guess I should be glad I'm in the groove. Now I have to rearrange my tiny room, to accommodate the things I can't keep in the garage. Like my guitar, my cello, my TV. It's getting pretty damn crowded in here. I think I need a feng shui expert to advise me. In fact, I realized how powerful that stuff is when the Queen Bee asked (or rather told) me to remove the mirror I had placed at the top of the stair landing to allow the chi to flow, so she could paint the hallway. Every time I went up the stairs with the mirror gone, I felt stifled, whereas with the mirror there, I had felt a flowing, welcoming feeling -- I guess that's how I'd describe the difference. Anyway, it will be going back in its place when the hallway is painted. I made that very clear.
There are some good things happening, though. This past weekend I had two gigs, and got paid for both! Now, that's a Change. This was with two different bands I've been sitting in with for some time now -- 10 years or so with the Apollo Jazz Group and two years with the San Francisco Starlight Orchestra. I sang six songs with each band. I was thinking how I seem to be doing long apprenticeships in my life, and maybe now I can be a real professional in these areas. I sure hope so. All that means, really, is getting paid. And getting out more and getting heard. Which I have been doing, and it feels great.
Till next time,
Change and Cheers,
Constance

December 30 2007 Blog
Okay, it's been ten days, more than a week. I'm still on vacation. When I was in New York, I saw an ad on the subway, with a picture of a guy hanging on to the outside of the train. The text said, "This could be the last ride of his life. Get in the train, not on it." What – are people riding on the outside of the train now? Have things gotten that desperate at rush hour? Or is this a new form of entertainment for the kids?
Just before Christmas, I caught a cold – or whatever it was. No congestion, no sneezing or mucus. I just felt lousy. Of course I used my favorite medicines, so I managed okay. By Christmas I felt better and was getting over whatever it was, but two days later I started sneezing, and then I was blowing my nose every ten minutes. Was it one infection on top of another? The same one, with symptoms in reverse order? I'm just hoping the infections are all coming at once so I won't have to deal with them the rest of the winter.
For Christmas I got a digital camera. I'd been using the throwaway cheapies for years now. So now this infamous Luddite is being pushed into the modern age. I'll learn how to use it soon, I promise. Good Christmas, great food, loving company. Then the long trek to my other sister's house, from Vermont to Maryland, stopping in New York State on the way back. Lots of driving (all by my sister; I don't drive), lots of extra miles from missing turnoffs. On the way up to Vermont, we stayed in Connecticut, and it took us NINE HOURS to get there! We should have been in Burlington by then! Saturday holiday traffic.
When I was a kid, I always got a doll for Christmas, my favorite toy. I was really into dolls then, and now I collect them. This year I was given one that looks like a black Shirley Temple. Adorable. I named her Shirleshia Tempest. Then I bought a Betty Boop in a purple sequined gown, red hat, and purple boa, and yesterday I found an antique Indian doll for $20 at a thrift shop! She's definitely worth way more than that. A beautiful doll, very old, a real find.
Today I'll be going to a party and I'll play some of my music. Then tomorrow I have an eight o'clock flight, so I have to get up at 5:00. Then I'll be celebrating New Year's with one of my exes, a very dear friend.
Soooo.....Happy New Year Everybody!!!
Cheers, Beers and Champagne,
Constance
December 20 2007 Blog
On vacation again. I just spent six days in New York City visiting friends. I went up to Rockefeller Center, as I do every year, to see the big Christmas tree. Only this year it was different. The blue lights, which are usually the dimmest and hardest to see from a distance, were the brightest of all the lights on the tree. I could tell it was a new kind of tree light, out this year. A week ago I had noticed some unusually bright blue lights (or were they purple?) along Fillmore street. nyway, I was marveling at the intensity of these blue lights on the Big Tree, when I noticed the signs: Swarovski (a jewelry company, if you didn't know). The Rockefeller Christmas tree has a corporate sponsor this year! And what color is the Swarovski logo? You guessed it – blue. I don't remember anything like this last year. No corporate logos. Last year the tree looked as it always has, with a nice blend of traditional colors in its lights. This year? Dominated by blue – a very bright blue. I wouldn't be surprised if the execs at Swarovski had submitted a plan to make all of the tree lights blue! With enough money at stake, could it have been done? I didn't spend much time hanging around that tree this year; it just didn't feel the same. Instead, I went down to Macy's and had a beer at their Bar and Grille. Ten dollars with tax and tip. Then I bought one gift and left.
Now I'm at one sister's house and will be going to my other sister's in a couple of days, driving up to Vermont, for the usual white Christmas at the ski resort. I don't ski: I'm a serious dancer, so I don't dare. But they're avid ski fanatics, so I just get cozy in the condo while they're out there in their snowy ecstasy. In the meantime, I just trimmed the tree here, my second trimming of the season. When I get there, I'll be trimming theirs, and I trimmed my own tree nearly two weeks ago! I love it.
And – this Sunday, the 23rd, my San Francisco church (Unitarian-Universalist) choir will perform my song, "Rejoice! The Season Is Upon Us!" at the morning service. It was arranged by Ralph William Zeitlin, my dearest friend in the world, for choir, with bells, drum and organ. I won't be there to hear it, but I will get a recording. Can't wait to hear it! Here are the lyrics:
Rejoice! The Season Is Upon Us!

Watch the lonely people mingle,
Hear the lively metal jingle,
Feel your toes a-tingling,
Rejoice! The Season is upon us!

Hark, the herald angels singing,
Lo! The Army's bells are ringing.
Can't you tell that they are bringing joy?
The Season is upon us!

Rejoice and be of good cheer,
Rejoice that Christmas is here.
Go on, let go of those fears
You've struggled with all through the years.

If your life is full of lies or
If you've always been a miser,
Now's your chance to make a wiser choice.
The Season is upon us!

Here's good will for every comer,
Peace to last you through the summer.
Ye who hear a different drummer,
Rejoice! The Season is upon us!

Rejoice and be of good cheer,
Rejoice that Christmas is here,
Until the Spirit appears
To live in you all through the years.

Shall we hang the mistletoe ring?
Oh, my God, I think it's snowing!
Feel the love within you growing.
Sing! The Season is upon us!

Change your life and make it snappy.
What's it take to make you happy?
When your gifts are all unwrapped,
Rejoice! The Season is upon you!

(c) Constance Taylor

Cheers and Happy Holidays,
Constance

December 11 2007 Blog
Okay, here I am, back again a week later! Wow for me.
I just had a birthday. And a party. No band this time; they all had gigs way upstate. Good for them. But I did a lot of singing with guitar, and a very quiet and listening audience. And one new super-fan who kept asking for more, more, more! That's what makes me happy. At this point in my meager career, those few special people get free CDs.
The day after the party, my real birthday, I met three friends to see Mae West's play, "Sex," which played for a year on Broadway before she got busted for obscenity and spent a few days in jail. The real reason they busted her, though, was because she was about to produce her next play, "The Drag," about drag queens, and that was just a little too much for the powers that be in 1926! Anyway, I started out a little too late to travel on public trans, and I got there five minutes late and they had locked the front door! I banged on the door and the staff came out and let me in, but not into the theatre. They made me wait until intermission out in the hall, albeit with a listening device so I could at least hear the play. They said because it was in the round, the actors had to enter from all the aisles and I couldn't be seated. So after intermission, I met my friends who had been, of course, worried about me, and I saw the second half. It was fantastic, and I was sorry I'd missed half the action.
But afterward, my dear friend Bea took me to dinner at the Sheba Lounge, a restaurant with a piano bar but without a pianist that night. We had some delicious Ethiopian food, and when I told the owner it was my birthday, she gave us a free dessert -- cappuccino sundaes with a lit candle on mine. Very sweet! So I had a really good birthday after all. And I found out they have a pianist who can read lead sheets on open mic night. So I can try out my "cabaret" songs (I decided to call all my songs accompanied by piano "cabaret" for an easy classification) until I have my own pianist and an act together, which is my latest desire. Then I can add a bassist, and go from there. I really prefer not playing an instrument when I sing; singing is enough of a challenge in itself.
And I have another CD coming out in a week! It's a collaborative effort; I only have two songs on it, and I sing harmony on one other. But Dan Guaraldi and friends are really doing it -- after two years. The only thing I don't like about it is the title: "Before and After." Dan didn't get my approval on it, and insisted on using that title. My complaint is that it doesn't mean a damn thing. Before and after what? I would have preferred another title he was considering: "Time Out." As in, it's about time this damn CD came out! But he insisted on being stubborn, so "Before and After" is the name of the CD. Bug.
But it's got four actual songs, and an instrumental, and several stories with music behind them -- "music theater" is what Dan calls it. He's been doing this stuff for years. Me, I'd rather have the music in the words themselves, and that's why I'm a songwriter and not a storyteller. But these three guys -- Dan, Dave, and George, are very good at this.
Okay, it's midnight, and I have to start packing for my trip back East. This time New York, Maryland, and Vermont (with the usual white Christmas!).
I'll be back with more next week. Have fun shopping.
Cheers,
Constance
December 2007 Blog
Well, folks, I'm back. It's been a long hiatus, I know. I just couldn't seem to keep my promise to write a new one every month.
So I'm giving myself a new assignment: I'm going to write something every week! This is a new one for me. I always tended to be a short-piece writer, as in songs, poems, columns. Yes, I've written two in my time; one, so far back I can't admit when, and the other, well, in publications other than, shall we say, family-oriented ones. So this will be my new weekly column, though I have no idea if anyone out there is interested enough to keep up with a weekly. But I will! I won't give myself a word quota though, at least at first, so I can be as flaky as I want to be as long as I write something.
Where to start? First, some catching up: What I did on my summer vacation.
I went to my family reunion. In Portland. It was going to be in Idaho, where my father grew up, but the Idaho fires were so bad we had to relocate. So I joined lots of cousins and we did it, after seven years. Good people, had a good time. Afterward, my sis and her boyfriend and I went up to Mt. St. Helens, an awesome sight! I had never seen a real volcano before, and this one is -- get this -- always erupting. It spews out truckloads of ash every day, and the smoke is always rising out of this magnificent piece of nature. And the movie of the eruption -- wow! And the devastation, and the survivor stories. Really worth the visit.
We took a red-eye from Portland to Maryland, where my sister lives, and she and I and her boyfriend went to the beach, where we stayed in a condo for a week with two other wild and crazy guys. It was fun, but the weather was bad most of the time. Too much rain. But we had a couple of good beach days. And I rode on a roller coaster for the second time that summer, after not riding one since my teens. Both times with two guys, so I could feel relatively safe while pretending to be really brave!
The crowning glory of the trip, though, was my appearance at a great little club and restaurant in Rehoboth Beach, Delaware, called Partners Bistro and Piano Bar. It's essentially a gay bar, though over the door are stick figures -- two boys, a boy and a girl, and two girls. So it's for everybody. And they have a great piano player, John Flynn. I sang "Something About Young Boys" there last year, and they loved it and asked to make a copy for their piano bar repertoire. This year I sang that one, too, but I also debuted a song I had just finished because I was determined to sing it at this club. It's called "Comin' Through the Back Door," and it's a song for everybody, too, just right for Partners. Very bawdy, needless to say.
In a crowded two-bedroom condo with five people, the best place to practice singing is out on the balcony. So I did, with a candle on the table for atmosphere. After practicing a few songs, suddenly a bright floodlight shone up into my face. It was the local cops! What was going on? I wondered. They were shouting up at me, something about a fire. One of them even came to the door of the apartment, and it seems there is a local ordinance against -- gets this -- music on the balconies, and candles on the balconies!!! Can you imagine paying an exorbitant price to own a condo where you can't sing -- or light a candle -- on your own balcony? So -- live music gets squashed again! Same old shit. Well, I never could understand wanting to own a condo when you can own a house, anyway, even at the beach. Too many rules.
And after the beach, the drive up to Vermont to visit friends and my other sister, niece & bro-in-law. The three sisters don't get together often, so it was really nice. Beautiful newly renovated house right on Lake Champlain. Then to New York for my usual thrice-yearly visit with some of my dearest friends. Pretty uneventful from there, so I'll end here.
Okay, that's the first of the weekly series. More interesting stuff soon, I promise. And I always welcome feedback, to keep me writing.
Cheers,
Constance

July 2007 Blog
Okay, here I am again, as promised, a new one for July:
In June I got the opportunity to play a set at the Songwriters' Showcase at
the San Francisco Free Folk Festival. It was great to sing in a very quiet
room with an audience who listened to every word of my lyrics! That doesn't
happen often. I was backed up by Jennifer Woodward, who hasn't played with
me for years; she is a consummate guitarist and a long-time Folk Club
member. It was good to perform with her again.
Rainbow Bride appeared again in the Pride Parade this year. I wrote about
her last year. (It's in the archives; just scroll down and you'll find the
entry.) Anyway, this year she (me) danced with Out of the Closet, the
thrift shop, and was in ecstasy! I love the looks of recognition I get at
the costume (bridal gown with a rainbow veil, rainbow bouquet, and
multicolored Mardi Gras beads), especially from the lesbian couples along
the parade route. At the end of the parade, as we were turning off of
Market Street, they made us turn off our music even though there were
several blocks of spectators lining the street. So I danced along saying to
them, "You can't hear the music with your ears, so you must listen to the
music in your heart!" I love goofing like that. One year at Carnaval, when
I was dressed as the devil, I kept yelling to the crowd, "Hell has been
cancelled. You're all going to heaven! So you'd better brush up on your
manners." I'm such a ham.
And yes, I started playing cello again. I've had two lessons so far, and
I've been practicing daily. It's starting to come back, but, man, do I have
a long way to go. I've already started improvising to my own music, though
-- a rough mix of "The Dark Angels." Dan and Marc and I got the accordion
and guitar tracks down, a scratch bass part and a very scratch vocal. A
cello part would sound real nice with all that. How I love our Monday Night
Music Club! I'm working with two wonderful musicians, and it makes me so
happy -- it's the high point of my week. I must have heard that song a
couple dozen times the other night, and I never got tired of it. I don't
know why; maybe it's the three-four rhythm, or the accordion, which I adore.
Of course, we goof off a lot during our sessions, too. While Dan and Marc
were jamming on "Guantanamera" and "Funiculi, Funicula," I was putting
little colored hair clips and butterflies on dolls. (Don't ask.) We need
our silly playtime, as do all musicians.
This Fourth of July was a great one for me. I got all gussied up in a red
sequined body suit with a half-skirt in back, a long blue satin skirt, white
lace stockings and red hat, and went down to the Alternative Family Picnic
at Yerba Buena to dance for the kiddies, as I've done in previous years.
And it wasn't there! Nobody seemed to know why. No alternative families,
no Lesbian/Gay Freedom Band, no Dixieland Dykes, as had been promised on a
website. So I went down to the Waterfront Festival, danced for an accordion
player at Ghirardelli, then went to the Cannery and danced for a terrific
band, Gemini Soul. Had a blast! Took off the blue skirt and danced in the
body suit, changed to a red fedora hat and into my blue satin shoes. I even
got a $5 tip from a black woman who showed absolute joy at watching this
white girl shake her booty! And I got the little ones up dancing, too.
Now, that's really rewarding.
Then I decided to go over to Lou's blues club, and I danced there for
awhile. The only thing that put a damper on it was that the lead singer in
the blues band didn't want me to dance IN FRONT of him -- only over to the
side. He had to be the frontman, couldn't share the spotlight. You know,
I've never had a guy in a band get jealous. Girls I'm wary of; I've had
incidents with jealous females. But a guy? Hey, dude, I dance wherever I
want to dance!
Then I went to hear another band, the Wonderbread Five, just as they were
inviting San Francisco women to come up on stage with them. How could I
resist? It's nice to be invited onto a stage to dance. They were rockin'.
And I treated myself to a modest dinner at Cioppino's of mussels in broth
with garlic bread, one of my favorites. And a rum-raisin ice-cream cone.
And a Kara's cupcake, and a couple of chocolates, and a couple of beers and
a couple of cocktails. I really indulged myself! But the real splurge was
a luscious Art Deco shawl I found at Shades of Tiffany in the Cannery. An
absolute dream costume piece! Can't wait to wear it to an Art Deco Society
event -- I just joined this year.
Of course I stayed for the fireworks, another passion of mine. I sat on the
sand by the water, bundled up, took off my shoes and buried my tired feet in
the cool sand. Delicious. Good show.
Yeah, I'm a real ham, a wild improv dancer. But a much better songwriter
than I am a dancer. I should really write a lot more songs. But...I just
GOTTA DANCE! And I haven't been dancing a lot these past few months, other
than Carnaval and Pride, so this Fourth was really good for me. I got my
ya-ya's out and got refreshed and renewed. I highly recommend it. I think
the whole world would be so much better if a LOT more people would get up
and dance! Like in those French movie musicals where people are always
dancing in the background, in bright colors. We would be more friendly to
each other if we danced more, I think. Don't you?
Till next time,
Constance
(the Dancing Fool)
June, 2007 Blog
Okay, folks, I'm back.
I can't explain why I go on these long writing blackouts. I guess I need someone to say to me, after they visit the site, "Geez, Constance, JANUARY? It's MAY, already!" Anyway, here I am again, and I feel I need to update
you all on what I've been doing for the past half-year.
I've done two more performances with the San Francisco Starlight Orchestra and two with the Apollo Jazz Group. I love both these bands! Wish they played every month instead of now and then. The next Starlight gig is August 4th (at Strawberry Recreation Center in Mill Valley) and the next Apollo gig is in September at Jelly's, Pier 50 in the City. At the last Apollo gig, in April, four members of the band backed me up for a whole set of my music. It felt great to be doing a set instead of squeezing my songs in between their sets! Also, I sat in for Apollo's three sets for several standards. It was a weird gig, though -- their new drummer never showed up, we had a sub bass player -- who sounded as though he'd been playing my songs for years -- and with a couple of other guys sitting in, it turned out to be the best jam I'd ever heard them do! Even without the drummer.
Then, a week or so later, an old friend called me from Florida to tell me he saw me dancing on YouTube! I checked it out, and sure enough, there I was, dancing with my friend Tommy, on a clip about a minute long, posted by "Adam the Girl." A nice tribute to a fun day!
I've been to New York twice -- it keeps drawing me back, partly to do recording with Bill Ring and partly just to see some of my dearest friends. Then in May, I was able to get a good price on a new little battery-powered
amp (my old one died), so I could play for Bay to Breakers again, which I love. This year I couldn't play at the top of Hayes Street Hill because they'd put up barriers along both sides, so I played at the bus stop at Hayes & Steiner. I had a good time except for being pelted with beer cans a couple of times from the exuberant kids in the building across the street. I didn't take it personally, as everybody else was getting it, too.
I'm always kind of fascinated by what goes through my mind when I'm performing for a huge crowd. That day I was aware of how many of my songs are "heavy," "somber," "serious." Just what Dan, my co-creator in our Monday Night Music Club, has been telling me. Not that I didn't know that; it's just that, having intended to play mostly "up" songs that day, I saw that I wasn't really meeting that goal. But Dan: "The Dark Angels" really IS a positive song; I just have to get the negative stuff said first. After all, it does end with "We are the dark angels/Our mutual saviors. Isn't that positive? Anyway, it was a great Bay to Breakers, and I loved it. (This year I was a purple cowgirl.)
And then -- Carnaval! Oh, how I love Carnaval. This year I danced with Mo' Love, a group of sailors and pirates. I danced with them last year as a "sexy sailor" -- but I wanted to do something different this year. So I went as a mermaid, in a silver-sequined gown rolled down below my navel, a green boa (for seaweed), and silver star-shaped pasties. The first time I've ever worn pasties -- and do I love them! So freeing. I simply must find another pportunity to wear pasties again!
And I found a new voice teacher, finally. I started with the wrong one a few months ago. Everything I was doing was wrong, and I couldn't sing for about three weeks! Amazing. I left after five lessons, realizing this was the wrong technique for me, and my voice came back. I prayed for the perfect voice teacher, and one day I got off at the wrong bus stop and walked by a little voice studio. I picked up a brochure there, and now I have the perfect voice teacher! The technique is called speech level singing, and it makes a lot of sense. I've had only one lesson, but it sure
feels right, and I intend to keep going with this.
One more thing: I'm about to start playing cello again. It's been over 20 years since I last played! I grew up playing cello, got pretty good, never played professionally, but after all that classical training, I took a jazz workshop in New York called Jazzmobile for a whole year back in the seventies. I always said I'd take it up again, if only to play chamber music. But now I'll be able to add cello tracks to my own songs, which can only be a good thing, right? Right.
Okay, guys, if you don't see a new blog entry at the beginning of next month, give me hell!
Till next time,
Constance
January, 2007 Blog
Okay, next subject: the Downsizing of the Arts. This has been going on for some time, as we all must know by now.
Did it start with the schools? Maybe. So much has been ripped off from the public schools for so long now, as part of the right-wing conspiracy to get rid of our government and replace it with the corporatocracy. The arts are always the first to go. Even though studies have shown that the kids do better in math when they study the arts. We thought the strict fathers wanted them to excel at math, didn't we? Not really. They really want the public schools to fail, so they can take over, privatize education completely, along with everything else. Anyway, the arts are considered frivolous and unnecessary to these people -- except when they want to be entertained.
Can you imagine what would happen if every kid in every school played an instrument, acted in plays, danced their ass off, painted, sculpted, sang, rapped, wrote poetry, stories, songs? Every day? They wouldn't have time to play violent video games or kill each other, much less have the inclination to do so. The world would be a hell of a lot safer -- and way more entertaining!
For me, I really felt it when our beloved jazz club, the Gathering, was closed, the imaginative murals painted over, and turned into a cool "yuppie" bar with no character. I even auditioned there, solo. People listened. And that was the problem. I was told that I'd be welcome with a band, but that people were listening too much to me alone! They weren't yakking and getting drunk fast enough. What the owner wanted was sound -- not art. Wallpaper, background. Anyway, no more jazz there. Hip-hop night, DJ nights......you know. No live music.
That reminds me of something my dead ex-brother-in-law, the genius composer, Rick Barse, said when he was commissioned to write music for some commercial purpose, I forget what exactly. He was a superb melodist, and his music was rejected by these people, who complained that his music was, well, too musical -- something like that. He said they didn't want music, they wanted a "musiclike substance."
So the Gathering went, then another club, and another club. In some of them, stages were replaced with pool tables. We lost Rasselas on California, with their couches and great food. The one on Fillmore isn't the same, but we're glad it's there. And now Enrico's! Enrico's, for God's sake. How could this be? That was one club I was looking forward to performing in, and I almost did. Mal Sharpe played there one of the last nights, and he invited me to sit in, but he didn't have his usual band, and of the dozen or so songs I suggested, not all the musicians there knew them.
Well, I suppose I should just keep my eye on the doughnuts and not upon the holes, and my main New Year's resolution is to get out there and find the appropriate venues and sing my heart out at them. Any suggestions will be followed up by me, and I'll be bringing along my fine backup people, and we plan to blow y'all away! But ya gotta be willing to listen to some innovative material as well as some beloved standards. And some once-loved but mostly forgotten songs, such as Remember My Forgotten Man, one of my favorites, from Golddiggers of 1933.
Remember, folks -- the standards you love today were once new, original songs. And those I have plenty of. I may not be very prolific, but I do have an extensive body of work, almost too much to handle at times. I just hope I can get all these songs recorded, or at least written out, before I die -- so I won't downsize my own material.
But live music has to be supported. It's hard to get people out there to listen to us -- they'd rather stay home and watch some mediocre TV series or movie, or maybe they're just broke, not having gotten a raise in seven years, something like that (not to get too personal here!). I understand and empathize. But we need you! We need you to listen, and pay a small cover and buy a drink. C'mon, happy days are here again! The Democrats are edging their way in, ready and willing to save our great government. There's hope that we can survive, make more money, build up the arts in our communities -- with, yes, government help! Put the arts back in the schools again, the stages back in the clubs, even murals back on the walls. Maybe we can even downsize mediocrity!
Am I an optimistic fool? Sure, but what other choices do I have? Maybe it's New Year giddiness and having a whole month off from work with a little more money this time around, but I know an opportunity when I see one, and I'm takin' it to the limit. See you at the clubs.
Cheers,
Constance

Well, here it is December again, my birth month, and all the holiday hysteria cranking up. I haven't written for several months, being the Great Procrastinator, and not proud of that. But I do write most days in my journal, so why won't I put some of it into Constance Comments? I guess that's my stingy side, not willing to share myself too freely in prose. Easier to write than lyrics, after all, but maybe it's like an actor being more comfortable playing a part than just being one's everyday self. I can kind of hide behind lyrics, and even more behind the music -- and yet I am really revealing my truest self in both.
Okay, here's a sample. I don't usually do this before I've recorded something, but here are some of the lyrics to my latest song, "The Dark Angels."
You thieves and you tyrants/With no empathy,/You show us our shadows,/And those we must see./You are the dark angels,/Our shame and our glory./You are the dark angels.
My friend and my lover,/You take me to task/For doubting your kindness./What more could I ask?/You are my dark angel,/My constant reflection./You are a dark angel.
We hold up our mirrors,/And never in vain./We challenge each other/To grow through our pain./We are the dark angels,/Our mutual saviors./We are the dark angels.
(c) 2006 Constance Taylor
This is one of my "dark songs," of which I have written many, but it is really a plea to honor the dark side in each of us in order to come through to the light. I love singing it; it's another one of my Kurt Weill-like melodies, in three-quarter time. Intrigued? I'll record it as soon as I can, I promise!

Pride Parade and Festival, San Francisco, 2006
It's been two years -- maybe three? -- since I danced in the Pride parade as the Rainbow Bride. I did it for several years in a row, starting (as I remember) with the Unitarian Universalists, who marched with other church groups. I lagged behind them because I kept weaving back and forth across Market Street so I could entertain the audience on both sides of the street. Eventually I lost my group, and my little purse with them, and the lady I left it with took it home with her! Amazing; couldn't wait a few minutes for me to catch up. After that, each year I would find a contingent with a sound system and good music to dance to. It was always great fun, I really hammed it up, and people seemed to love it.
Rainbow Bride was born one Halloween, when I created a veil made of strips of colored tulle and wore it with a white dress I'd worn in a music video by Ken Post called Snow White. The dress had a satin bodice and a voluminous long tulle skirt; it was a new "second" that some designer had donated to a Goodwill store, and they were charging $40 for it. I couldn't afford it at the time, so my good friend Paulette, a consummate performance artist and costume collector, went in the next day, ripped off the tag, took it up to the desk and asked how much it was. They said $10. Thereafter, it was mine.
So the June following that Halloween, I decided it would be perfect for Pride. I am passionate about marriage rights for everyone, so this was the perfect costume for me, and a great excuse to show off, which is what performance artists are all about (besides educating and outraging the public). So for the next few years I would go down to the parade, watch the Dykes on Bikes, and then sneak into the parade when some good music passed by. As the years passed, the police barricades got tighter (haven't they everywhere?), so I had to go around to the main feed-in street. No problem.
But first I had to find a bathroom, and for the past few years it's always been the Hyatt Regency. Again, no problem. Until this year. Yup, they're not letting in the riffraff anymore! Bastards. Like there was ever a problem with parade performers -- or paradegoers -- using their damn bathrooms. I never noticed a crowd. Guess the Hyatt is just trying to save money on toilet paper, tightening up their budget, like everybody else. Ah, well. The Starbucks across the street was cool, though.
Oh -- the reason I didn't do Rainbow Bride the last couple of years was that after Mayor Newsom married all those people, I thought I'd done my job. But then, of course.....well, you know. So I thought it was time to jump in all over again. (Really, I had so much fun doing Carnaval this year, I just had to do another parade.)
Anyway, this year I added a rainbow-colored bouquet tied with multicolored ribbons, six or eight strands of Mardi Gras beads, and colored bracelets. I danced alongside and behind the Out of the Closet truck, on which was a clever display of used clothing and a DJ who played the same four songs over and over, including "YMCA" and "We Are Family." Had a ball. Got my parade fix. Tried to entertain as many people as possible, weaving back and forth across Market Street. My feet held out, God bless 'em.
After that, I watched the rest of the parade, had a beer and went into the festival, paying my $5 donation, found the Swing Stage, and danced solo there for awhile. Then I had another beer and walked around, grooving on all the colorful booths full of stuff I didn't buy. I saw a guy wearing what appeared to be an official Gavin Newsom T-shirt with the words "Power is sexy." Very interesting, Gavin. Another one said, "You looked hotter online."
As I said, I am passionate about marriage rights. And yes, I will volunteer for one or two organizations working for this difficult culture-changing effort. When it was first seriously proposed a few years back, and I asked myself, Should gays be able to marry?, it took me about 15 seconds to answer that question. I simply asked myself another question, which was: Suppose I were in love with a woman? A no-brainer. Empathy is all it is.
So, shame on you, New York! I think the court's reasoning was that heterosexual marriage protects children. Well, what about children of gay couples? Amazing, truly incredible. And I love the argument I've heard more than once, that gays do have a right to marry -- someone of the opposite sex! Yeah, someone they don't love and aren't attracted to. How would you like to do that? Actually, I've known people who did, but their spouse was from another country. Get it?
I could go on, but I think Harvey Feinstein said it best on In the Life: "If you let us marry each other, we'll stop marrying you."

February 2005 Blog
Okay, no more excuses. Every month from now on there will be a new blog from me! After watching Carrie feverishly writing her column through four seasons, I am finally inspired. I myself have written columns before, albeit not weekly, some of them about sex. I'm waiting awhile before I dig into the fifth season of "Sex and the City," because the other night I dreamed that I was grief-stricken at the end of the series! I didn't realize I was that emotionally involved with it. Not having cable TV, I tend to go on video binges, like a whole season of "The Sopranos" in a week.
So what's been happening this month? Just before Valentine's Day, a friend handed me a bag of candy hearts -- you know, the little pastel-colored ones we got in grade school that say "Kiss me" or "Hot stuff"or "Cutie Pie"? So I reached in and picked one out. But this one, so help me, said "E-mail me." So I stuck it on my computer with Scotch tape, right under my flying pig. Yes, times have changed!
And I've been performing more. I did my regular gig at Jelly's at Pier 50 with the Apollo Jazz Group. And I sang "Dinosaur Blues" with the San Francisco Starlight Orchestra -- always a thrill to have those great players behind me and to watch people dancing to my music! Also a couple of parties, one with Dan Guaraldi, who I've been rehearsing with regularly now. Dan comes up with some great countermelodies and harmonies to my songs, and inspires me no end -- what a great musician he is! I feel really blessed to have him backing me up.
And the Dancing Fool is dancing more than ever -- three new classes: Jazz and Tap at the Y, and Isadora Duncan with Mary Sano. Wonderful teacher. With my years of training with two other great teachers, I'm fitting right in, and looking forward to performing with these seasoned dancers in May. Of course, I was my usual maniac-on-the-floor self at the February Starlight Orchestra dance.
But the big news this month is that I finally got "Marijuana Madness" mailed out to Al Franken at Air America! For those who didn't know, I did a new vocal for it which will be on the next batch of CDs. Had to take out the brand name (which I won't mention here) so it can be played on the radio. Bill put together a great cover for the single, complete with some wild graphics and printed lyrics, and it's really eye-catching. So I put it in a bright-green jiffy bag and stuck some corny stickers on it (stars and musical notes!) and sent it off into radioland. Will he play it? That's the Big Question. Hey, it might help if some of my fans called in to the show and asked for it. Get those phone banks working! The number for the show is 1-866-303-2270. Look it up on the Web to see when it's on in your area. Al, you're great, we love ya, play "Marijuana Madness" for us, okay?
That's all for now, folks. Next month, I promise.
September 2004 Blog
Okay, I did it again, missed my promised August entry. I have lots of good excuses, the main one being I was on vacation back East, also doing some recording. But still, a promise is a promise, and I blew it.
So, "What I did on my summer vacation":
Flew JetBlue again. Decent trip, as usual. Swam in the Atlantic Ocean, a hell of a lot warmer than the Pacific. Ate lots of good fish. Saw my mom & two sisters & their guys, my adopted "baby brother" Danny, who's smart as a whip, and not on tour with a band this year (maybe that's why), Went up to New York, saw the Intrepid (the huge aircraft carrier that's now a museum) and the Growler (first nuclear missile-carrying submarine). Awesome. Took a 6-minute virtual ride on a bomber over Iwo Jima -- cool! Also saw "Movin' Out," the Twyla Tharp-Billy Joel musical on Broadway, actually a two-hour ballet. Really awesome! This was a gift from Bill, after all that recording we did up in New Paltz. Had a good time up there in that little country town, too -- bike riding, swimming, hiking, eating, partying. It was a good trip.
So now that I'm back, what's mostly occupying my mind, besides obsessing about this capitalist mess we're in, is MY NEW BAND, "Constance and the Intermittents"! And all the work I have to do to get this going. Write out lots of lead sheets, get standard repertoire together, consolidate it all with Alan, my pianist, and then pull all those great musicians out of the woodwork again, as I've managed to do for a party here and there. Only this time I want us to trek together from party to club, to club, to…..
And that's what's exciting and scary and exhilarating, and boy, do I wish I could afford a vocal coach! And though I won't have to play guitar in the band (whew!), I still have to do so as a solo performer, in those little coffeehouses where the guitar hotshots play. Some of the time, at least, I'll have Dan backing me up on guitar, and he's really good. That's a real comfort.
It's hard to do all this and have to go to work, too, but I'm a freelancer and can pretty much choose my hours. I just gotta practice, practice, practice more and go easy on the "Sex and the City" videos. But they're SO much fun, and, not having cable, I'm way behind.
Oh yes, the highlight of this month: That great Art Deco Society event, A Gatsby Summer Afternoon, at the Dunsmuir Estate in Oakland. Wonderful, as always, with everyone dressed up in 20's and 30's costumes, vintage-looking picnics and vintage cars all over the lawn, a terrific pre-swing band with dancers and choreographed shows, etc. I even wrote a song about it, which I hope to sing there next year. And this year I got a ride all the way from Millbrae and back in a 1927 Cadillac limousine! The kind the Prohibition gangsters rode in. It even has a little vanity for the ladies in the back seat. What a thrill! You can see the pictures from this event on a website, www.digiproofs.com. The guest password is "Gatsby." Check it out - I'm in several photos, wearing a thirties-style light green satin gown with a lavender wide-brimmed hat. Can't miss me. Had a good time with my escort, John, who owns the Cadillac, and my girlfriends.

Today I'm mourning the exit of the Giants, though they did go out in a blaze of glory! (10-0 over the Dodgers.) And I'm taking a break from commenting on the political situation; guess I can't avoid it next month. Till then....VOTE!

Homeland Security Killed My Guitar
Yes, folks, they did it -- The TSA (Transportation Security Administration), those federal workers who are supposed to keep us safe from those dangerous low-wage airline-hired workers who USED to inspect our luggage, cracked the neck of my beloved 18-year-old Seagull. Cracked right through, and now it's broken clear off. Okay, so it's not dead, but beheaded for sure. So I have to get an estimate for repair and fill out a form for reimbursement to the FEDERAL GOVERNMENT, for God's sake. Anyone care to guess how long I'll have to wait till I get my money? WILL I get it? Stay tuned.
Anyway, I bought a new Martin for $800 with case. It's a beautiful guitar, not all solid wood like my Seagull (which, by the way, I got appraised and turns out it's only worth $175 or so! Go figure). I like it fine, and it's got a built-in pickup, which Seagull doesn't have. So that's an upgrade for me. Then, when I took it back East a couple of weeks ago, I couldn't play it! The action was suddenly way too low, and all I got was lots of buzzing, and some chords I couldn't play at all! But my guitar-savvy friends assured me it was just the incredibly cold and dry weather out there, and I got a neck adjustment and a snake humidifier and it was fine. So I'm back in the game.
As some of you know, I've been going East quite often to help take care of my elderly mother, who is having health problems. She lives with my sister and my sister's ex-boyfriend, both consummate musicians as well as consummate caregivers to my dear mom. They need plenty of relief, which I am glad to give, but it's been kind of a drain going back and forth, with the three days of jet lag on the right coast (not the left), and the co-o-old weather back East! At least I get to go up to New York to visit friends, and occasionally to a Broadway play, courtesy of my New York producer, Bill Ring. He always wines and dines me and treats me real nice.
After one of those trips, last November, when I got home I was handed an eviction notice saying I had 60 days to get out of the place I'd been living in for 6 1/2 years! What a shock. I live on the second floor of a duplex owned by an 88-year-old lady, an angel who only charges me $250 a month for a room. She lives on the first floor, and I share the second with two brothers, one who is always there and the other who lives on his boat in a marina, and only occasionally stays overnight at the house, sleeping in a room which his brother and I use as a sort of TV/computer/practice room. This boat brother, whom I will hence call Captain Romeo, is a notorious serial monogamist. He's been married four times, three years each, twice to the same woman. Before, in-between, and after those marriages, he has had scores of relationships lasting anywhere from a month to a little over a year. Well, it seems he recently found his "soulmate" (how many have there been?), and she needed a place to stay, so he moved her into that communal room a week and a half before I came home. Didn't try to contact me while I was away ("I didn't know where you were." -- Did you ask your brother? Ever hear of voice mail?).
This new girlfriend was a nurse and a kind of New Age princess who had decorated the room with draped fabric and crystals and a little waterfall, etc. Years ago she had lived in a teepee in the wilderness for 10 years with her two children. Got water from a creek. So I'll call her Pocahontas. She's a vegetarian, and doesn't celebrate Christmas. Anyway, I went right down to the Tenants' Union, then called the Rent Board, then talked with some people from the Housing Authority. Learned the eviction was totally illegal. As I suspected, as San Francisco is about the most tenant-friendly city in the country. I did plan to find another place, as it was getting awfully crowded on that second floor; but I needed a bit more time than 60 days (actually, six weeks, as I go East for Christmas the last two weeks of the year).
In the meantime, I was being really nice to Pocahontas, as I felt it was no fault of hers that her Captain Romeo had lied to her that the family here "wasn't happy with me." (Well, his brother and I have had the usual occasional roommate squabbles over the years, but nothing major. But my landlady, and the third brother, whose room is behind the garage, seemed to be fine with me being here!) So I was trying to accommodate her and give her shelf space in the kitchen and bathroom, etc. We were talking in the kitchen one day, and I told her I wouldn't be out by the end of the year; I would need at least another month. Well, she went ballistic! Said I was a "parasite on the family" because I paid so little rent (the same rent she was paying, by the way, for about the same space). Oh yeah, and she was using my phone line for her computer without asking, staying online for an hour at a time. And then she said -- she actually said these words: "You artists -- you all think the world owes you a living!"
Later, I pondered what she had said, and I thought: No, we don't think the world owes us a living; we just think we should be owed the opportunity to make a living. That's it. Anyway, I got defensive, we had a screaming fight, and she ended up moving out. Of course she and Captain Romeo broke up soon after, to nobody's great shock. And he had a new girlfriend a couple of weeks later. End of eviction-scare story.